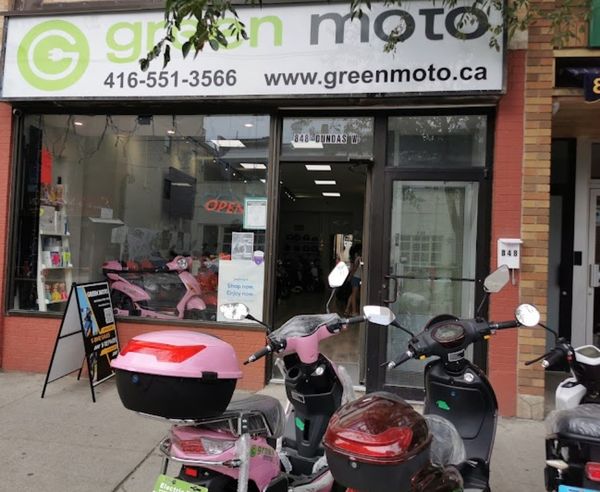 green moto
Quality Electric Transportation, environment friendly!
Customer service is our primary focus.
Professional repairs, services, and upgrades.
Green Moto
A trusted destination for electric bikes and scooters for over a decade.
Welcome to Green Moto, your premier destination for high-quality electric bikes and scooters in Toronto. We are proud to be one of the first ebike stores in the city, with 13 years of experience in the industry.
At Green Moto, we are passionate about electric transportation and committed to providing the best products and services to help our customers make the switch to a more sustainable mode of transportation. Our team is dedicated to providing excellent customer service and support, and we offer a complete range of parts, technical expertise, and services to help you get the most value out of your electric bike or scooter.
Whether you're looking to buy a new electric bike, get your current bike serviced or repaired, or just learn more about the benefits of electric transportation, Green Moto is here to help. We are a family-run business, and we look forward to serving you and helping you discover the many benefits of green transportation.
If you have any questions or comments, please don't hesitate to contact us at 647-344-7043 during our normal business hours of 11:00-18:00 from Monday to Saturday. You can also reach us by email at info@greenmoto.ca, and we'll be happy to assist you with all your electric bike and scooter needs.